The Europa League Group E match between Arsenal and Vorskla Poltava which was originally going to take place at Stadion Vorskla has now been re-allocated and will instead take place at Olimpiyskiy Stadium. The decision has been taken because of the security situation in Ukraine.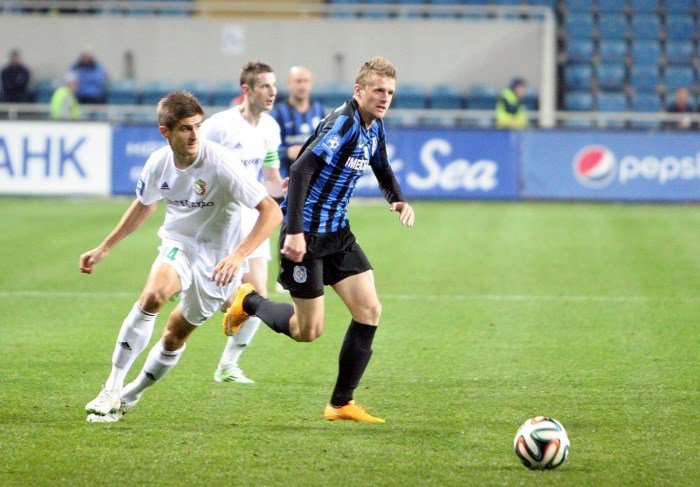 The relations between Ukraine and the neighboring country Russia are not good at the moment. The tensions are rising and the Ukrainian government has ordered for the martial law to be imposed in certain areas. Paltova fell among those areas and the match had to be shifted away from there.
The Olimpiskiy Stadium is not at a short distance from Paltova which is going to make it difficult for the supporters, especially the visiting supporters because they would have had their plans in place well in advance and would have made their bookings keeping in mind that the match would happen in Paltova only. They are going to have to make quick changes now.
According to a Gunners' supporter who has already flown in for the game, he has been in Paltova for about 24 hours and he doesn't feel as if there is any major threat for the game to be organized here. There might be security concerns in some of the other areas around the town, but in the town itself, everything seems alright and he thinks it was probably not absolutely necessary for UEFA to re-allocate the game.
"Having spent a night in Poltava, I see no issues whatsoever with the match being played here. I feel that UEFA hasn't assessed the situation and has overreacted." The supporter was quoted saying by RTE.
UEFA has hinted that re-allocation of some more games in Ukraine might be on the cards if the security concerns in the country remain.