Arsenal have confirmed that star Brazilian defender David Luiz will be missing the club's Europa League clash against Rapid Vienna on Thursday due to injury.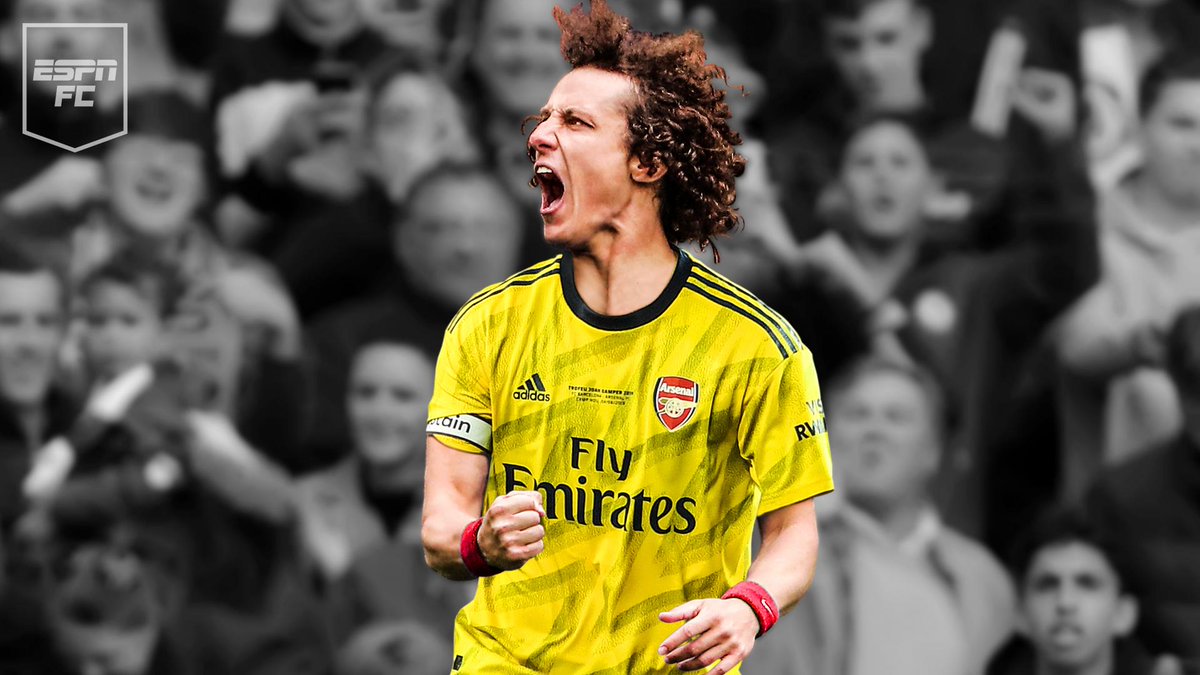 The veteran defender got himself involved in a nasty clash with Raul Jimenez in their 2-1 defeat against Wolves at the Emirates Stadium in the Premier League on Sunday. The Wolves striker suffered more damage from the collision as he was stretchered off the game and then later had an operation done on him as he had a fractured skull.
Luiz however continued the game with a bandage wrapped around his head
but was then taken off at half-time to be replaced so there would not be any more damage sustained.
The London club released a statement saying that the cut in the defender's head will take some time to get healed and will not be available for the game on Thursday as he is ruled out.
The club continued that they will continue monitoring the injury and keep taking care of Luiz in a bid to get him back to shape as quickly as possible.
The club came under criticism for having allowed Luiz to continue playing the game on Sunday, with some shading the Gunners that they should have taken him off for safety reasons. The club also defended their decision to allow Luiz continue the game till at least the end of the first-half as they insisted that every necessary protocol was observed and followed duly and that Luiz got the green light to continue the game, and was subbed off when he was no longer able to participate.
Mike Arteta's Arsenal have already secured their spot in the next round of the Europa League having amassed q2 points from 12 games. Thursday's game may be a good opportunity for the manager to tweak things and try out new formations and /or players.