English Premier League club Arsenal are still working tediously to identify the players they want to sign this summer and their main objective is to bring in a proven striker when the summer transfer window opens in a few months.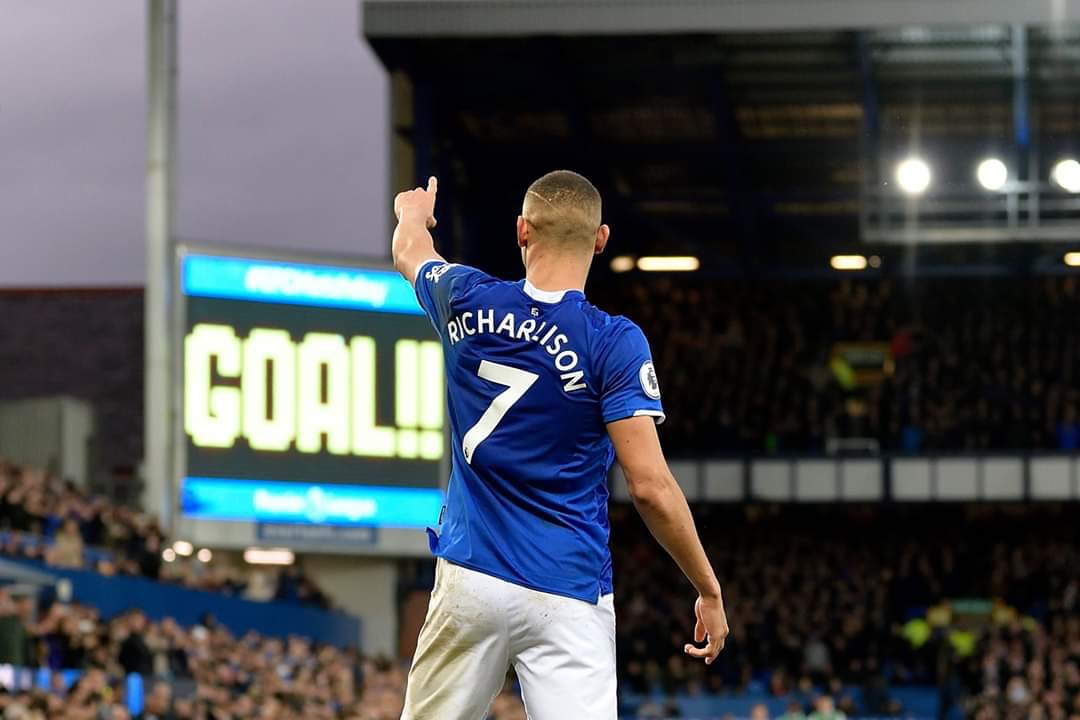 Planet Sport claim that Dom Calvert-Lewin is not the only Everton player Arsenal want to sign this summer – the other being Richarlison. The report claims that Edu is a "huge fan" of the ex-Watford attacker. Richarlison, 24, has endured a difficult season – in parallel with Everton as a whole. The Brazil international has scored just four goals in the Premier League this season, as Everton struggle to avoid a relegation dog fight.
The ex-Fluminense star has now spent four years at Everton since joining the club from Watford for a fee of £50million (BBC). He is just three goals away from reaching a half-century for Everton, after 139 games. The report lists 10 strikers that Arsenal could sign in the summer window and Richarlison is one of them. It is claimed that sporting director Edu is a "huge fan" of the Everton star, and is a possible addition come the summer.
If Everton go down, which is a real possibility under Frank Lampard come May, then a move to Arsenal will be something that will tempt Richarlison. Even if the Gunners fail to finish in the Champions League places. Arsenal have a strong Brazilian contingent, notably Gabriel Martinelli, Gabriel and Edu. They desperately need a striker, with Alexandre Lacazette and Eddie Nketiah out of contract in June.
If relegation does occur, Everton might end up selling Richarlison for a figure smaller than the £50million they bought him for. But remaining in the Premier League, a similar fee may be required to get his signature.